Toyota Collision Repair Services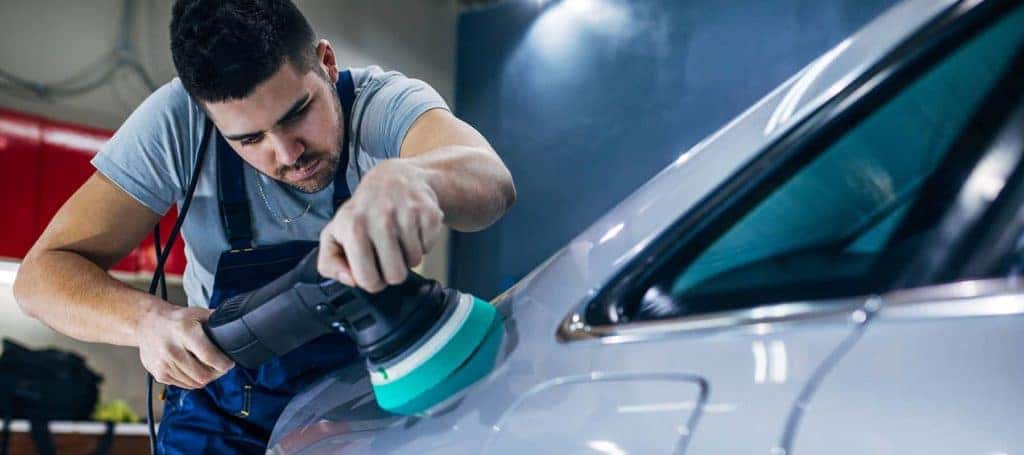 Our full-service Collision Center offers:
One-stop Collision Repair Service
Paint Touch Up Repair
Major Collision Repair
Headlight Restoration
Professional, Helpful Staff
Jerry's Toyota employees are committed to making your collision repair experience as positive as possible. While it is not easy to turn an auto accident into a positive memorable experience, our associates are trained to do just that.
Insurance Company Approved
Jerry's Toyota has established many positive business relationships with auto insurance companies. Our working relationships ensure a smoother, faster repair process. We will work pro-actively with your insurance company to deliver the highest level of service you deserve.
Lifetime Warranty on all Paint Repair
Trained Technicians
Jerry's employees are trained and qualified technicians able to perform the complex mechanical, structural, body and refinish work required to meet industry repair quality standards. We invest in continued training and development of our technicians.
Towing and Rental Cars
Jerry's Toyota has preferred service arrangements with Jim Elliotts Towing 410.583.8888 and Enterprise Rent-A-Car. We offer onsite rentals and Enterprise offices ready to assist you. We are ready to help meet your towing and rental car needs 24/7.
Advanced Repair Equipment
Advances in vehicle design and technology require the use of sophisticated equipment to properly repair the composites, aluminum, high strength steel, on-board computers, safety systems and complex finishes common to a growing number of vehicles. Jerry's Toyota invests in computerized repair and refinish system and technologically-advanced welders to ensure quality repairs.
Green Commitment
We are dedicated to making sure our repair processes and equipment meet the highest of standard for health safety and environmental protection.
Please contact our Collision Center at 410-661-9100 or email us at CollisionCenter@JerrysAutoGroup.com with any questions.