2020 Toyota Camry All-Wheel Drive & 2021 Toyota Avalon All-Wheel Drive Preview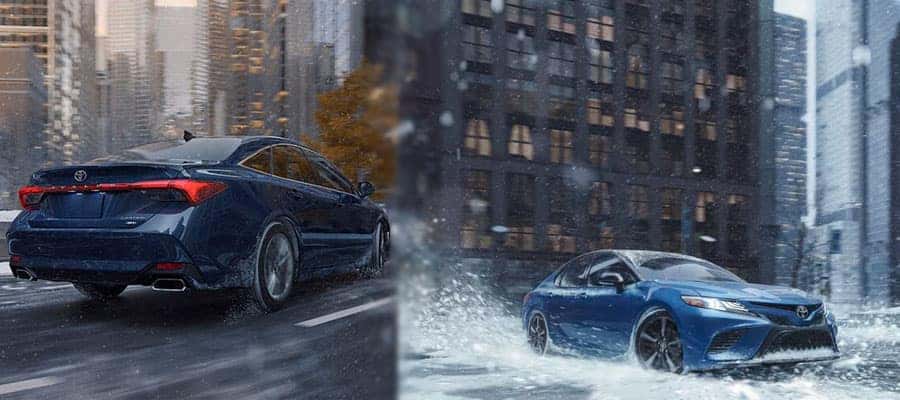 It's no secret that the Crossover SUV segment is the most rapidly growing genre of the automotive landscape, primarily due to ample storage and all-wheel drive (AWD) capability. The latter is especially sought after here in Baltimore, Maryland where snow plays a factor in winter commutes. For those who don't need the storage capacity a RAV4 or 4Runner would provide, but still desire a vehicle powered by all four wheels, Toyota has two new offerings to fill the void. The 2021 Toyota Camry and 2021 Toyota Avalon will both be able to be equipped with AWD as an additional option on most trims. The 2021 Toyota Camry LE, SE, XLE and XSE will be able to be equipped with an all-wheel drivetrain, as well as the 2021 Toyota Avalon XLE and Limited. Both models will be powered by a 2.5 liter four cylinder engine, good for 202 horsepower in most trims. Camry XSE and all Avalon AWD models get a three horsepower bump, thanks to a dual exhaust system. This All-wheel drivetrain was developed exclusively for the North American market by Toyota Research and Development in Michigan. The AWD platform is derived from the Toyota RAV4's Toyota New Generation Architecture (TNGA) and all AWD models will be built in Georgetown, Kentucky. What sets this AWD platform apart from competitors is that it only engages when needed. The front wheels will power both vehicles a majority of the time to improve fuel economy, only when slippage is felt in the front wheels do the rear wheels engage with 50% of the torque distribution.
The Toyota Camry hasn't been available with AWD since the 1991 Camry All-Trac was discontinued. The Toyota Avalon has never had power distributed to all four wheels. Pricing isn't officially announced yet, but judging by the upcharge from FWD to AWD in RAV4's and Highlander's, the option can be expected to cost anywhere from $1200 to $2000. The 2021 Toyota Camry AWD is slated to arrive in our showroom this spring, while the 2021 Avalon AWD will make its debut later this summer. Stay tuned for more information once they arrive!